This is the purse and stuff I sent to my angel swap partner. I hope she likes it! I always worry that I'll make something that someone will just hate! I pray the chocolate does not melt like crazy. I told her she may have to refridgerate them before eating. I was smart enough to put everything in baggies to keep from leaking on the bag! It's a large tote I made using a really easy but awesome pattern.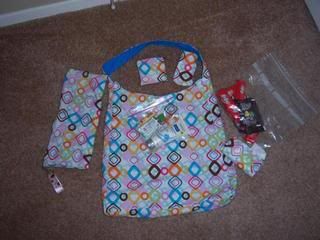 Some of the jewelry I made this weekend. I need to take better pics because they all came out too dark. I asked my bestie if she would help me out by posting during the day for me and fixing some of my pics. Once I get more stuff made I hope to be able to post a lot more often. Also, I want to make enough to send in to The Sampler.
Okay, here is all my jewelry!
Ganesha Necklace with blue glass beads on silver chain.
Tin pendant with pink beads on silver chain.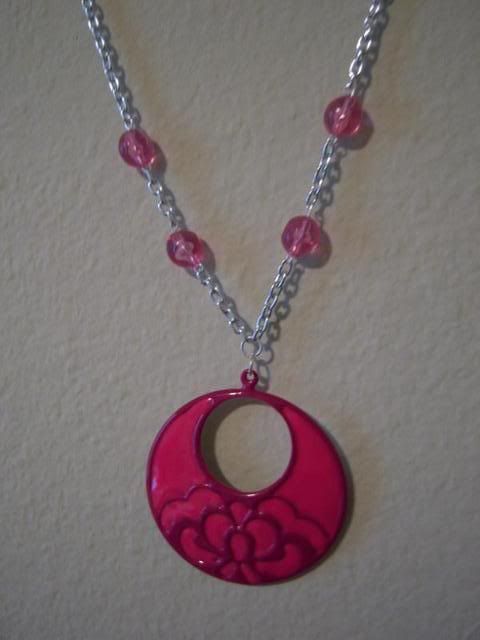 Silver elephant with a pink jade bead, pink beads on a silver chain. (my fave!)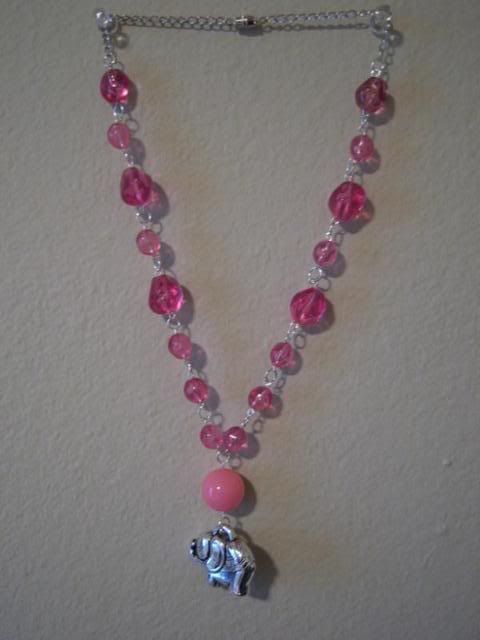 Adorable scissor bird with black beads that I linked hanging on a silver chain.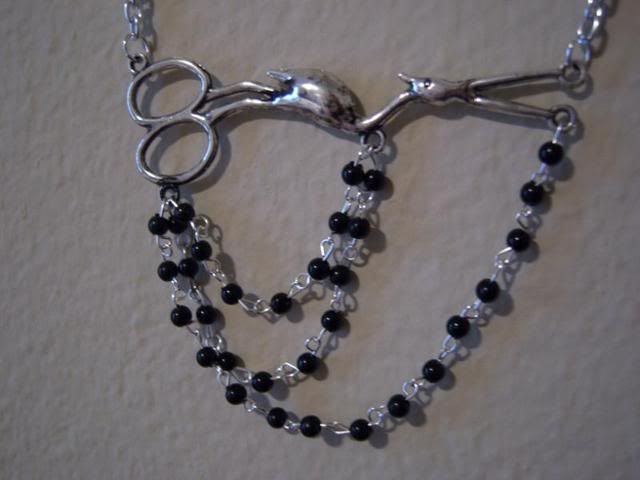 Blue ice cube beads that I canNOT get a good pic of!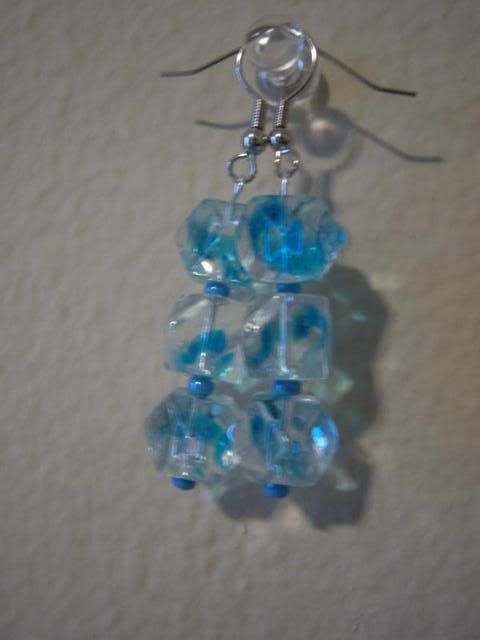 Blue beaded cuff bracelet. Love these!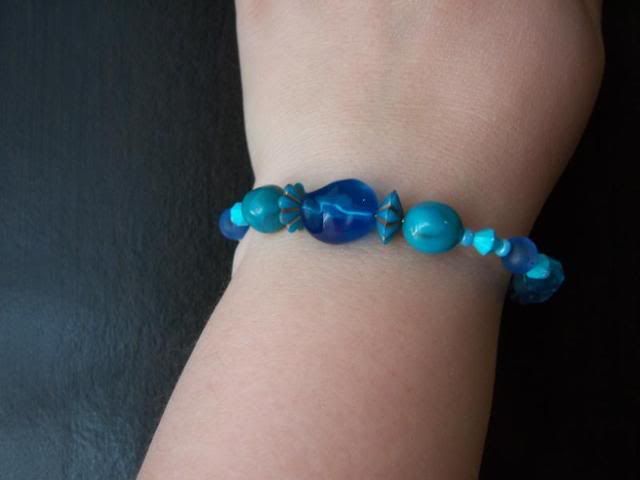 Love these earrings! Turquoise metal charms with a turquoise colored bead.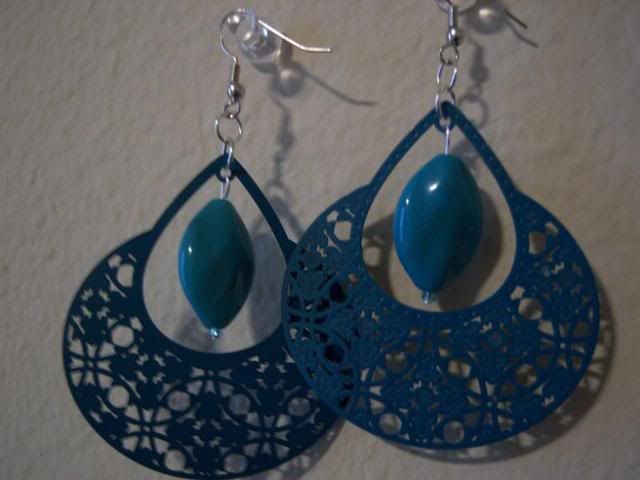 Brown and gold beaded wrap bracelet. Love the no clasp bracelets. :)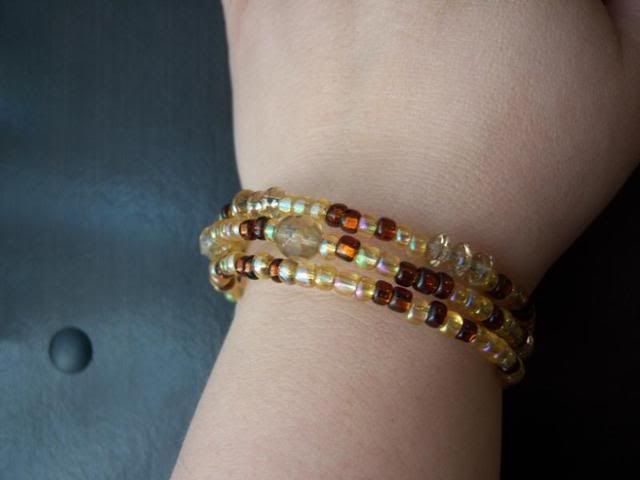 Wooden teardrop beads with a cranberry bead inside.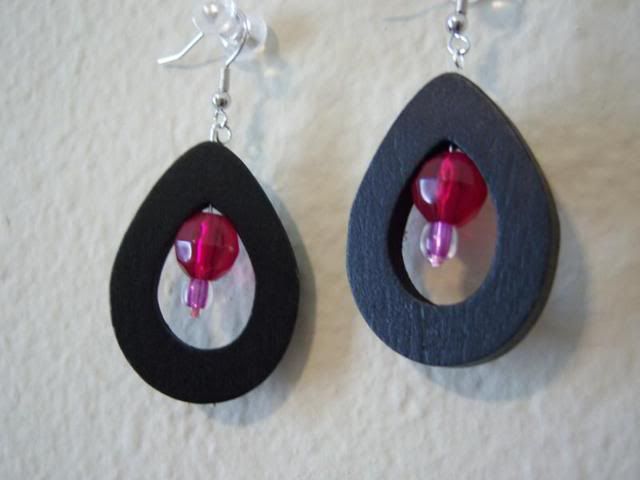 Major green beaded wrap bracelet. I keep thinking it will fall apart!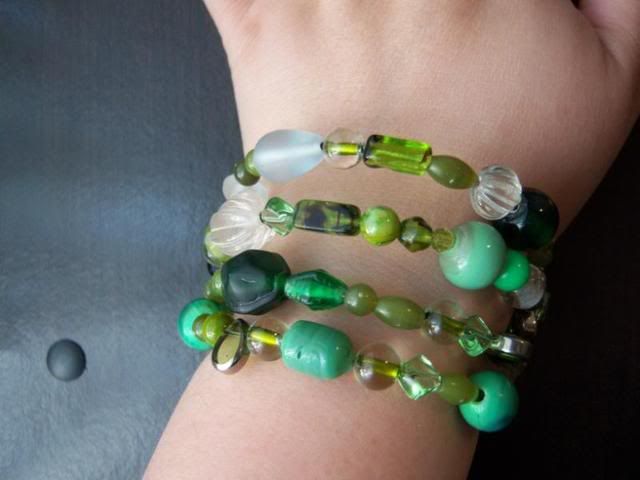 Purple beaded bracelet with clasp. I'm not too thrilled with the closure.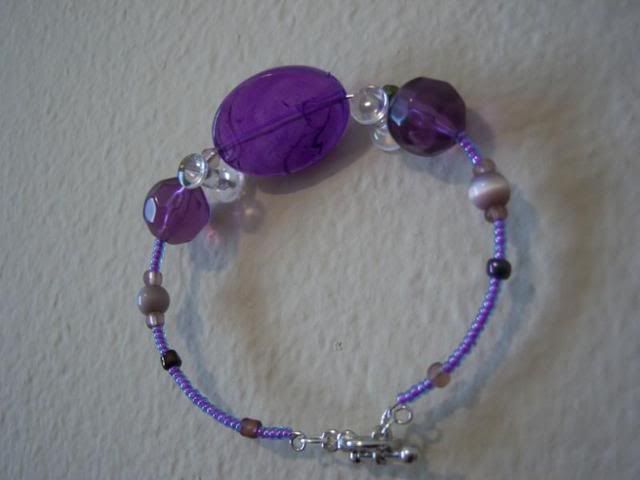 Green beaded cuff bracelet.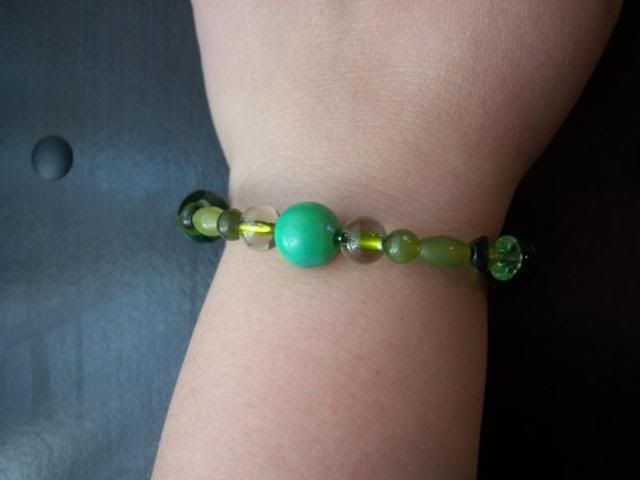 Tons of stuff! EEP!