So I got this sew easy baby bootie pattern at JoAnns the other day and they're right: it's sew easy! lol. I tried it out on craft felt, but I HATE how loose craft felt feels so these were practice booties. I think I'll be thrift shopping this weekend to find some wool sweaters and felt that. I cannot wait to decorate them more. I want to make them a bit fancier with some prettiness.
My great niece will be adorably clad in booties! If anyone else is having a baby, they will have booties as well! lol.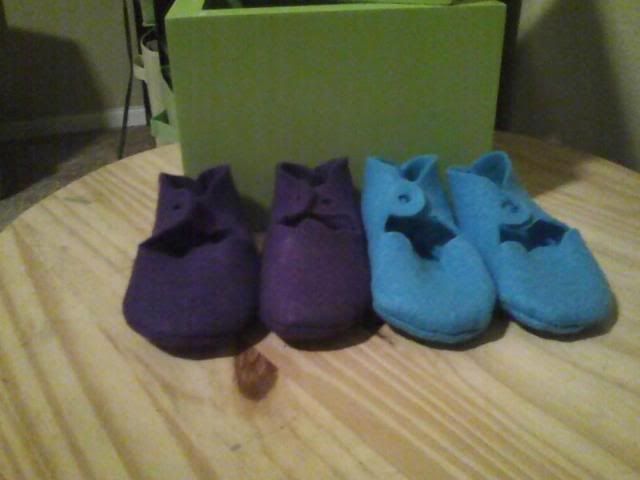 And me, with my lovely wavy hair that went flat halfway through the day. My hair doesn't hold curl. EVER! I must get to bed now.