I've been doing a lot crafting. I joined my first swap on Craftster (so Trix_Ska, if you're reading, STOP! Spoiler inside!). It's a Mexican Kitsch swap.
The pictures are crappy cell phone quality.
The grouping: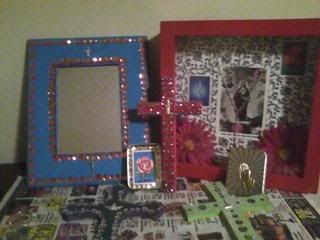 The Maria shrine with a handmade rosary: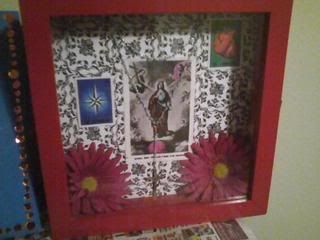 The earrings I made out of Virgin Mary milagros: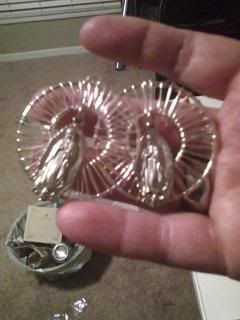 The box I'm putting the earrings in. It was a mint box I found at the dollar store and added the sequins and loteria card: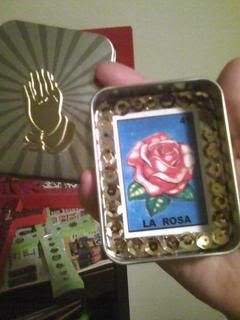 The crosses I sequined and glittered and put a milagro in the center of them: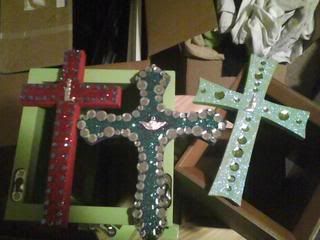 The mirror I also sequined and glued two crosses on: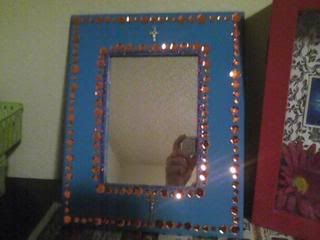 I have a few more ideas for my partner, so I'm still dragging my feet about shipping it out. I have until April first to ship out and considering we live in the same city, I doubt it'll take too long! :) I can't wait to do another swap!